Direction for Motion
First Financial Bank wanted to thank their customers for being the reason they have been around for 125 years.
Solution
I designed this 125 with every employee's signature - about 700 in total.

Certain consideration had to be made to keep the 125 legible but also as if they had the same visual weight.  So we utilized 1 of 5 different weights of signature from pencil to felt-tip marker. 
Additionally, the c-suite signatures were given more prominence in scale or weight but had to fit in with the other employee signatures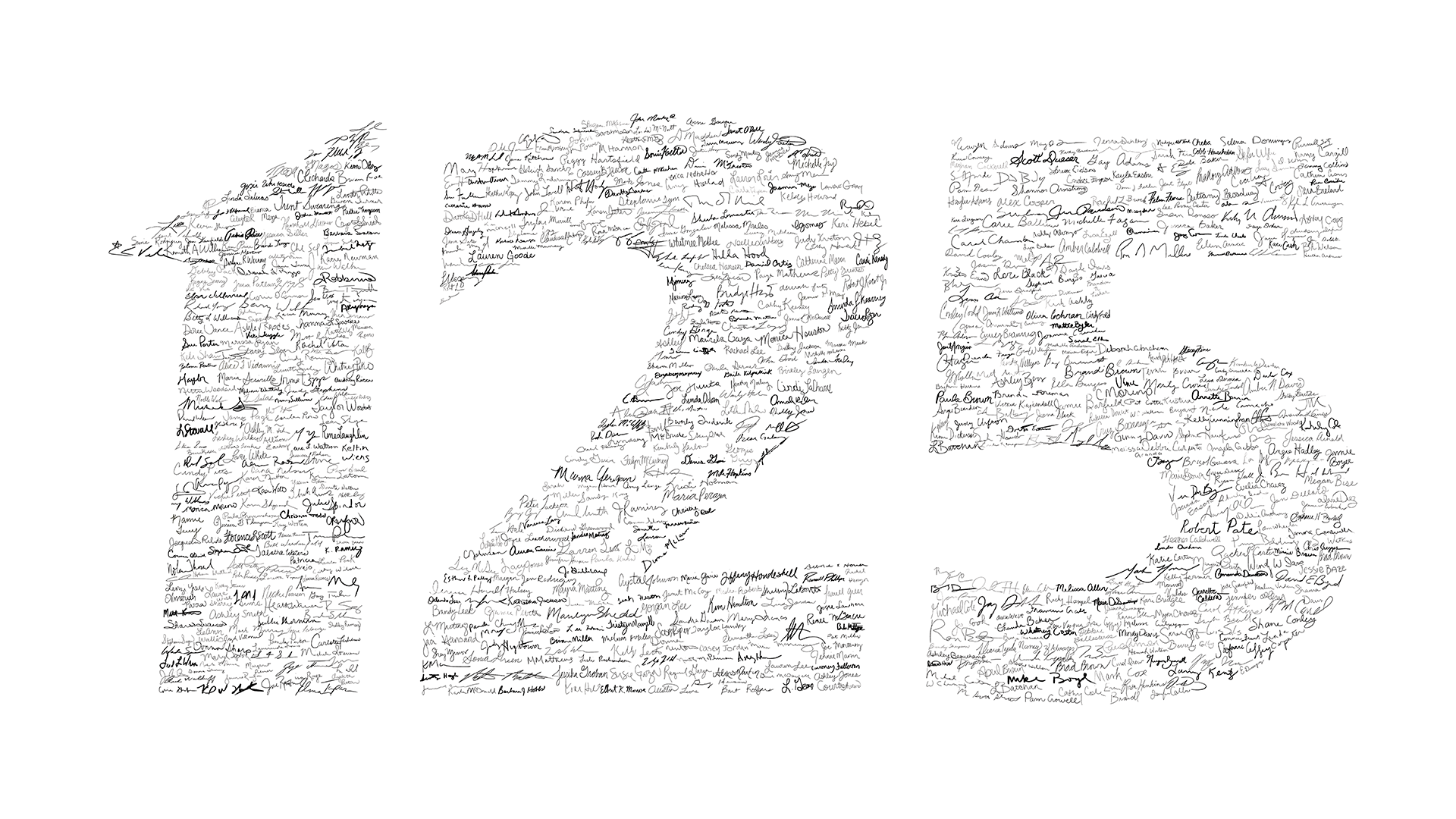 Other Projects and Thoughts