Verizon Store within a Store Refresh Concept
Verizon was looking for a way to update and add energy to their Store within a store locations in Best Buy. We came up with a few physical/digital switch interactions as well as a content plan for the existing screens and additional screens they could add to the layout.
Solution
Verizon has 2 current layouts for the Store within a Store concepts(SWAS) at Best Buy, depending on the footprint available to them. Each provided unique challenges, but overall we designed to bring life and a brand right technology experience that would drive traffic and allow shoppers to explore data plans as well as other tech offerings on the Verizon network.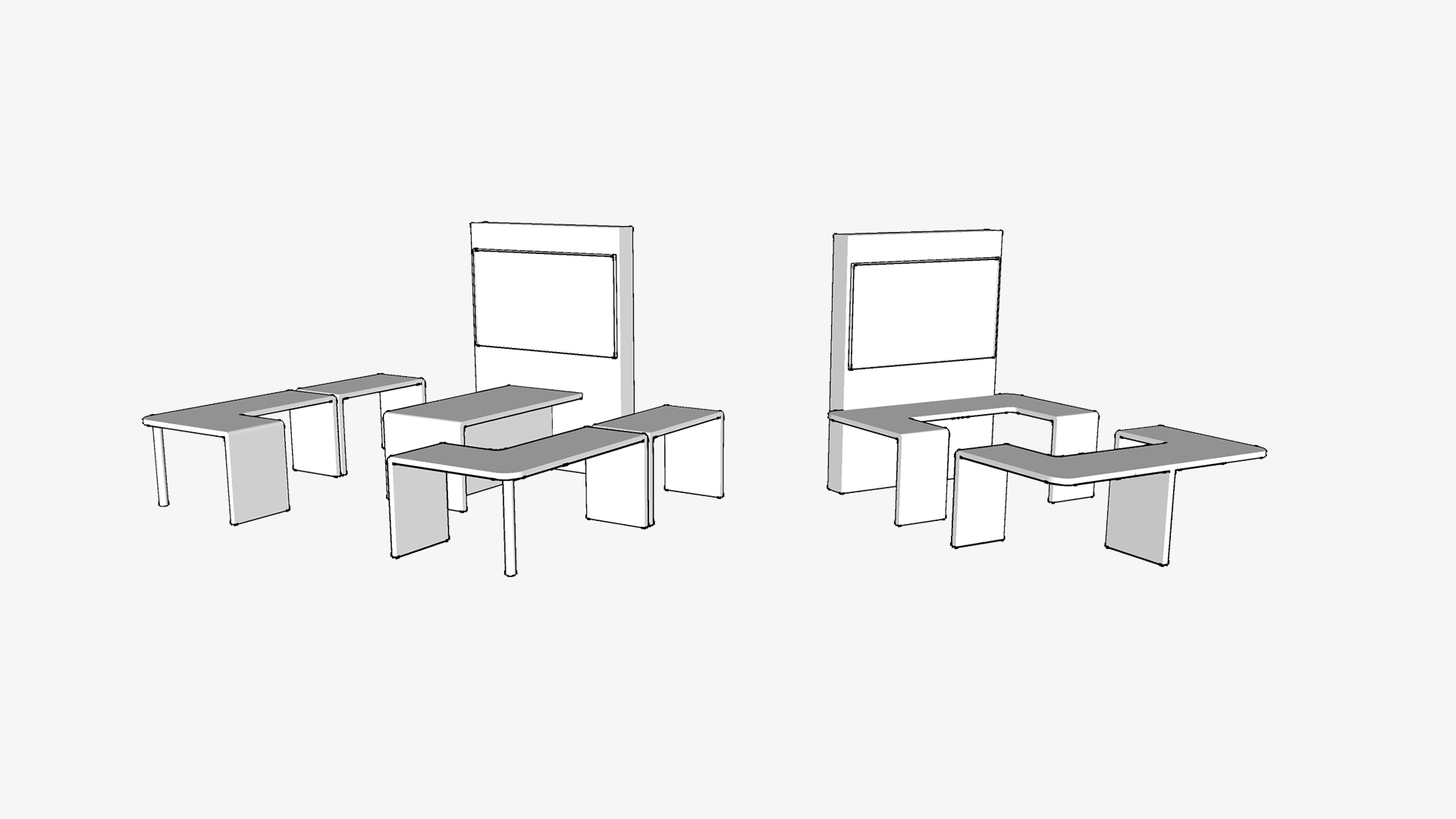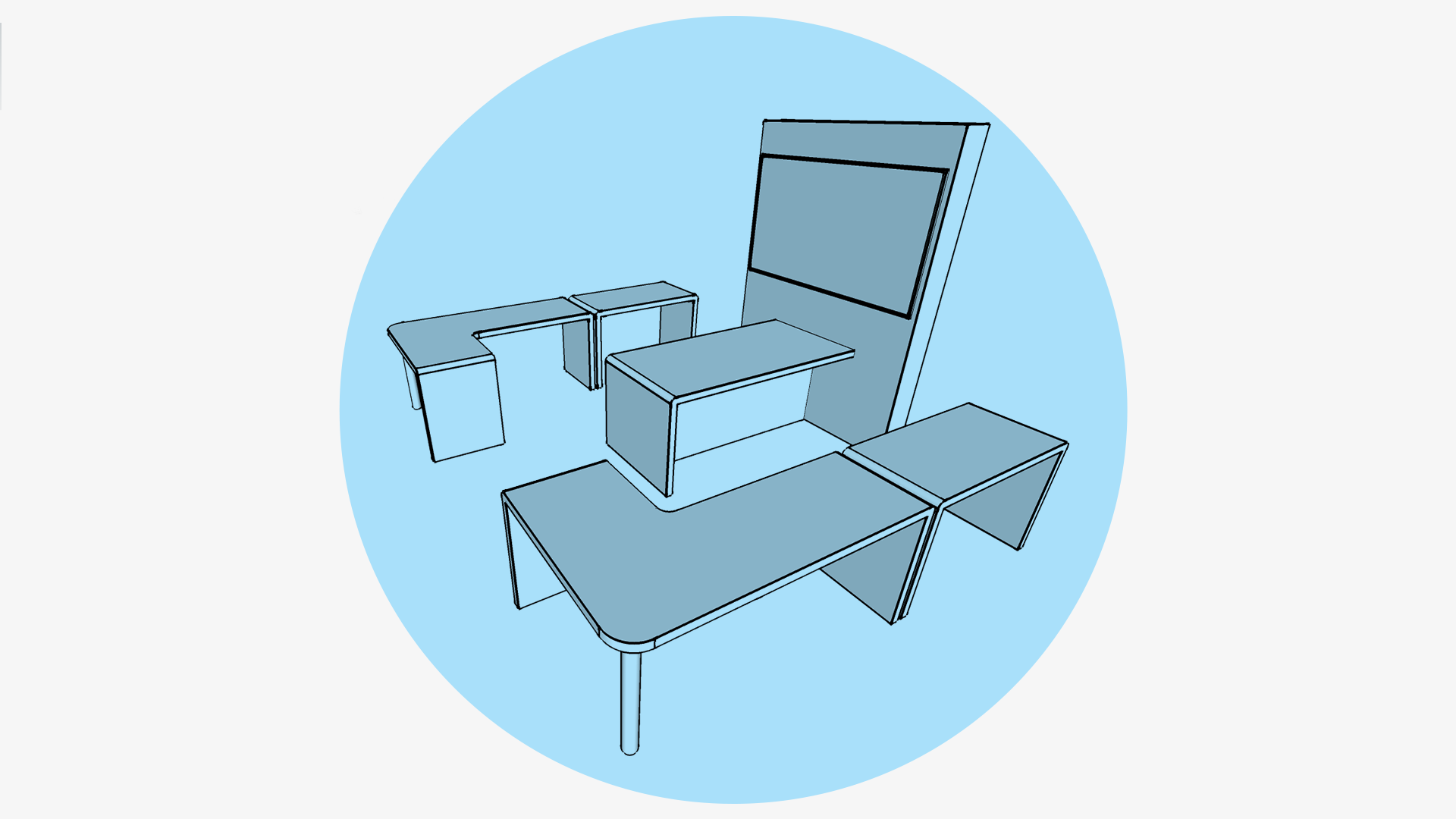 Analog buttons drive engagement with content, and with Verizon's unique partnerships, there are plentiful content offerings to showcase corresponding to lifestyles and data package options.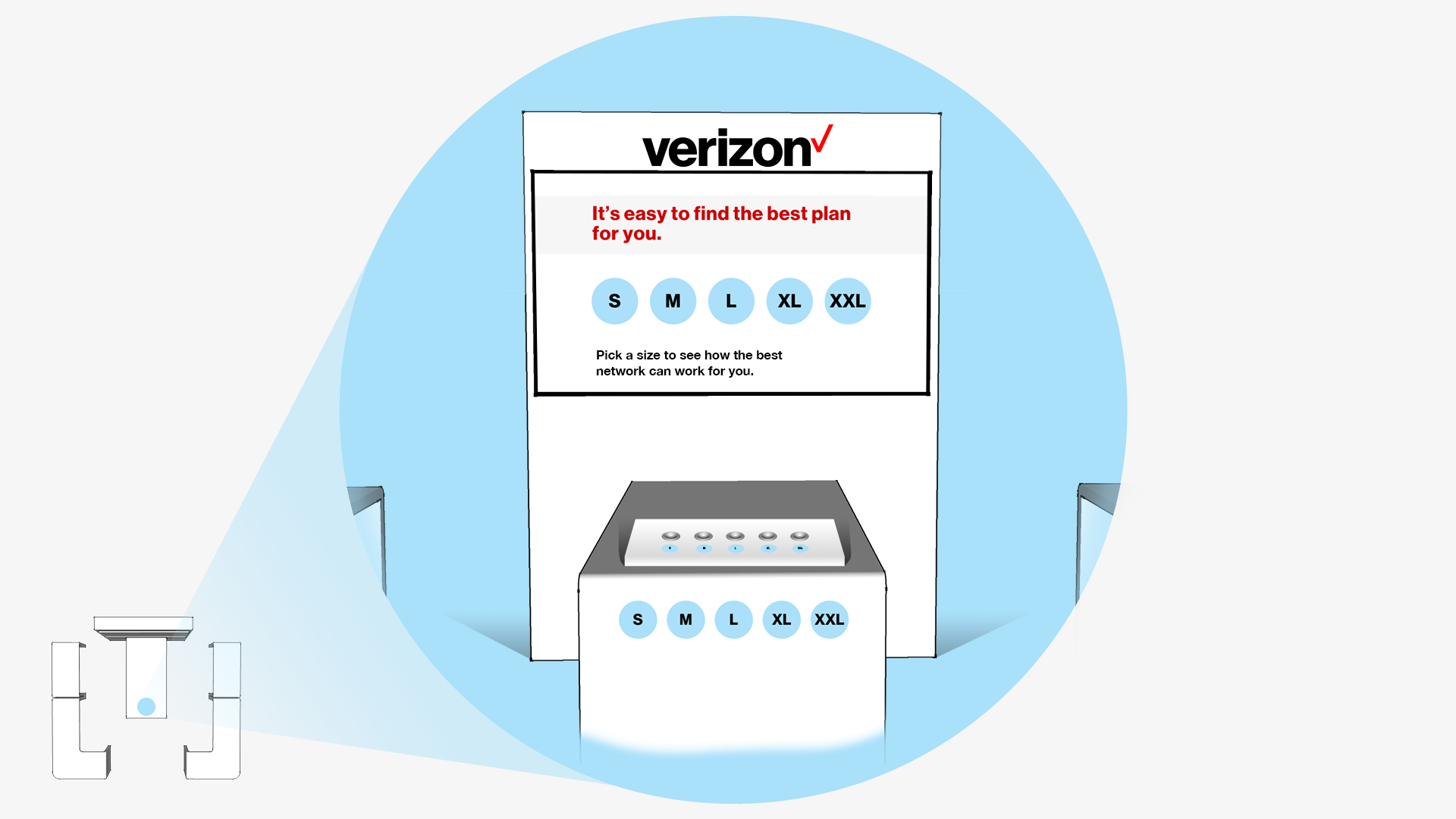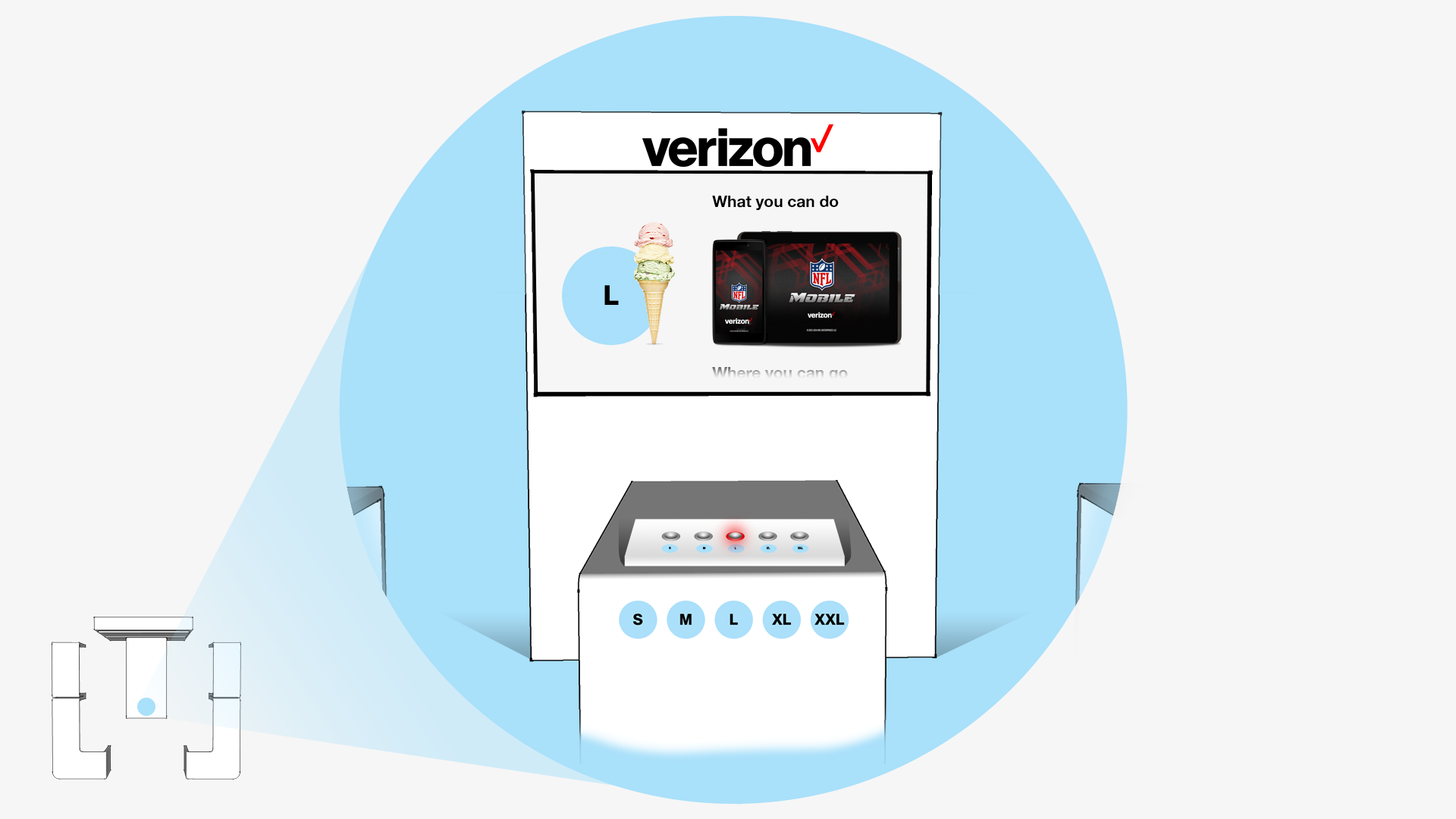 Custom fixtures
The previous layout kept all of the products at the same level on the desktop.  There was not an effective way to differentiate featured products or distinct areas such as "home" or "mobile". 
Custom, interactive branded fixtures that emulate new branding elements. The fixtures are able to hold the product in categories and were designed to be able to highlight said products and provide a physical and interactive experience for customers.
Each product would launch content on the central screen once raised, or if the product was selected on the screen, the corresponding product would be under-lighted with LED to draw a connection between the information being displayed and the merchandising.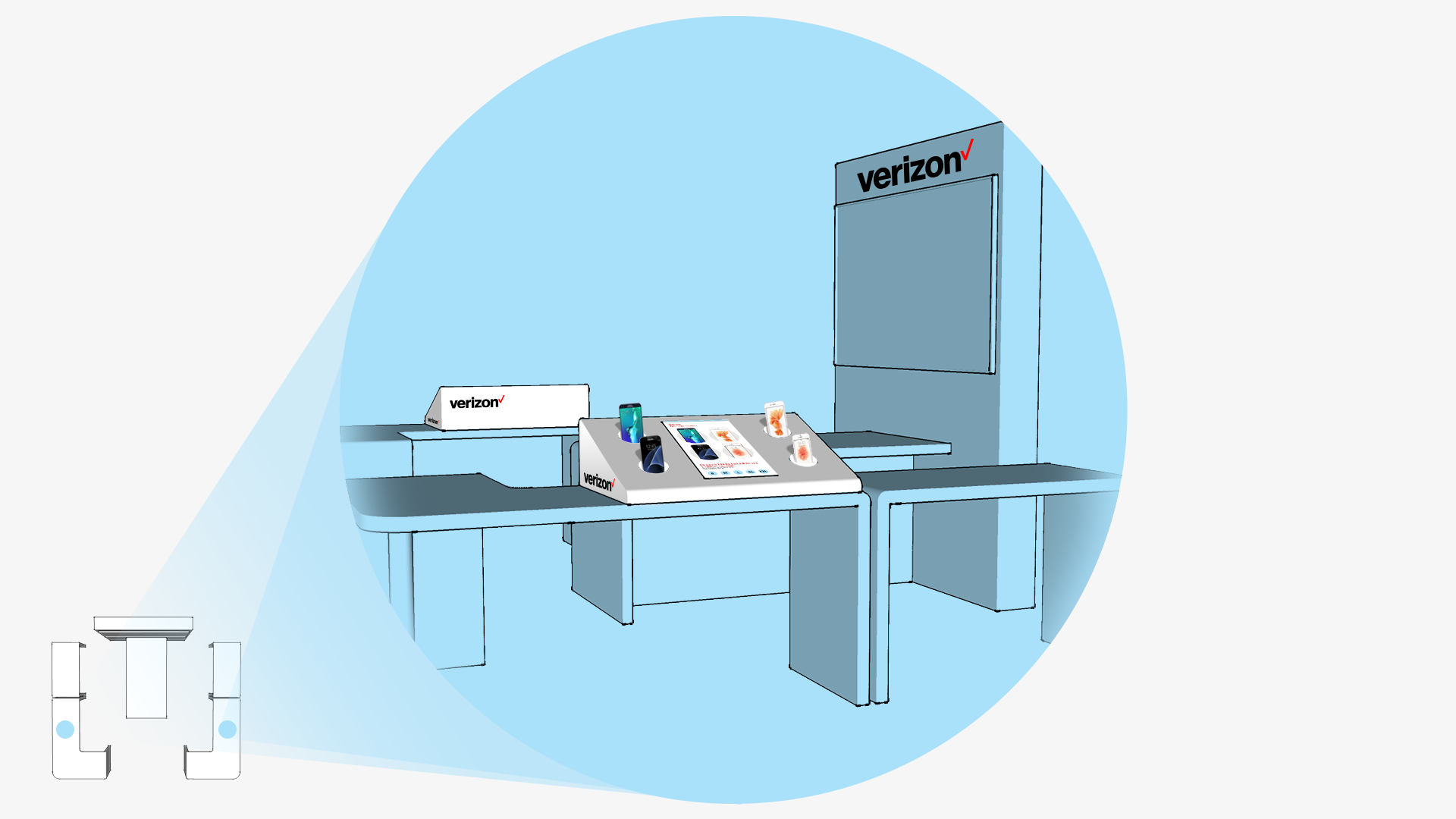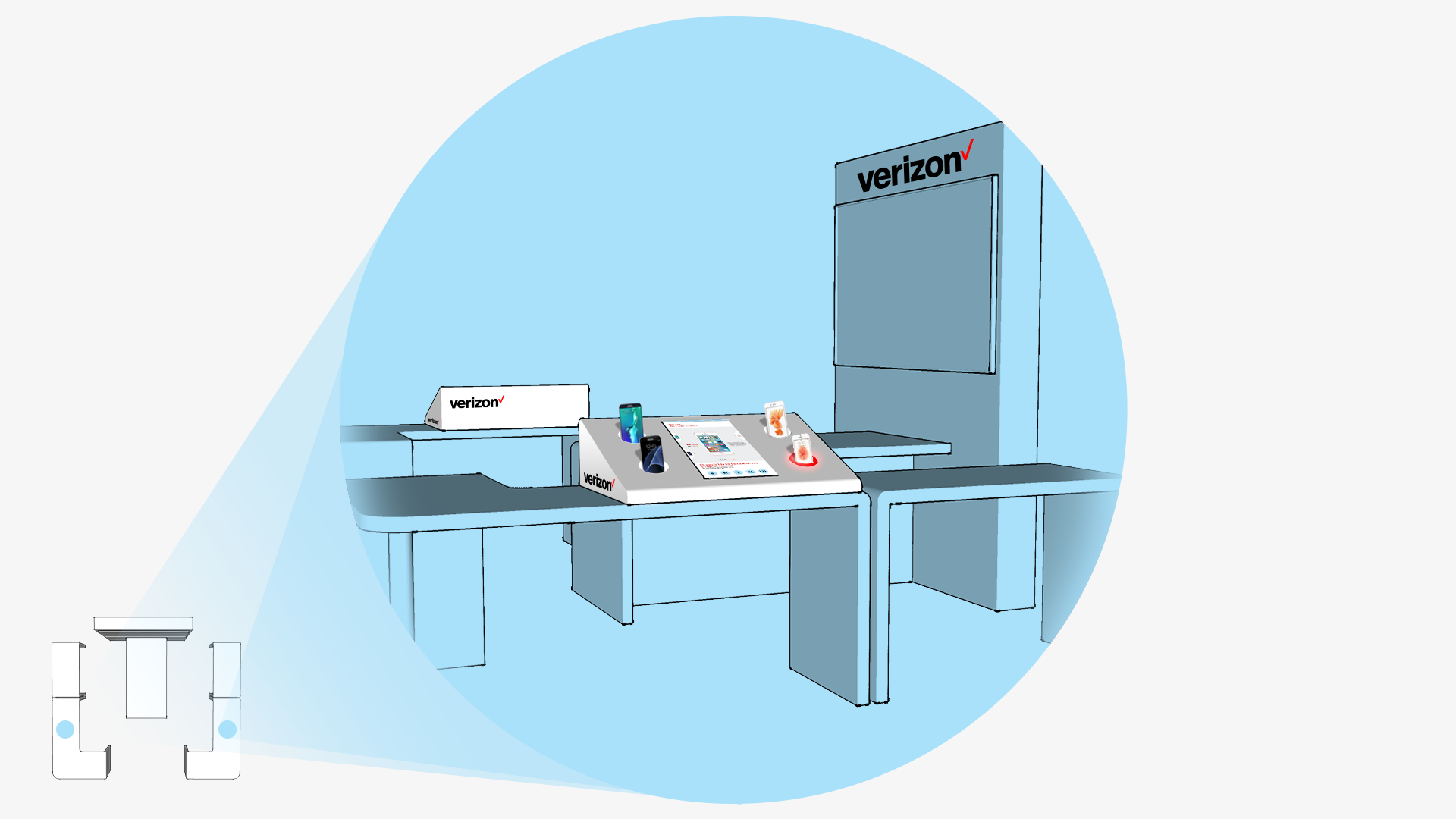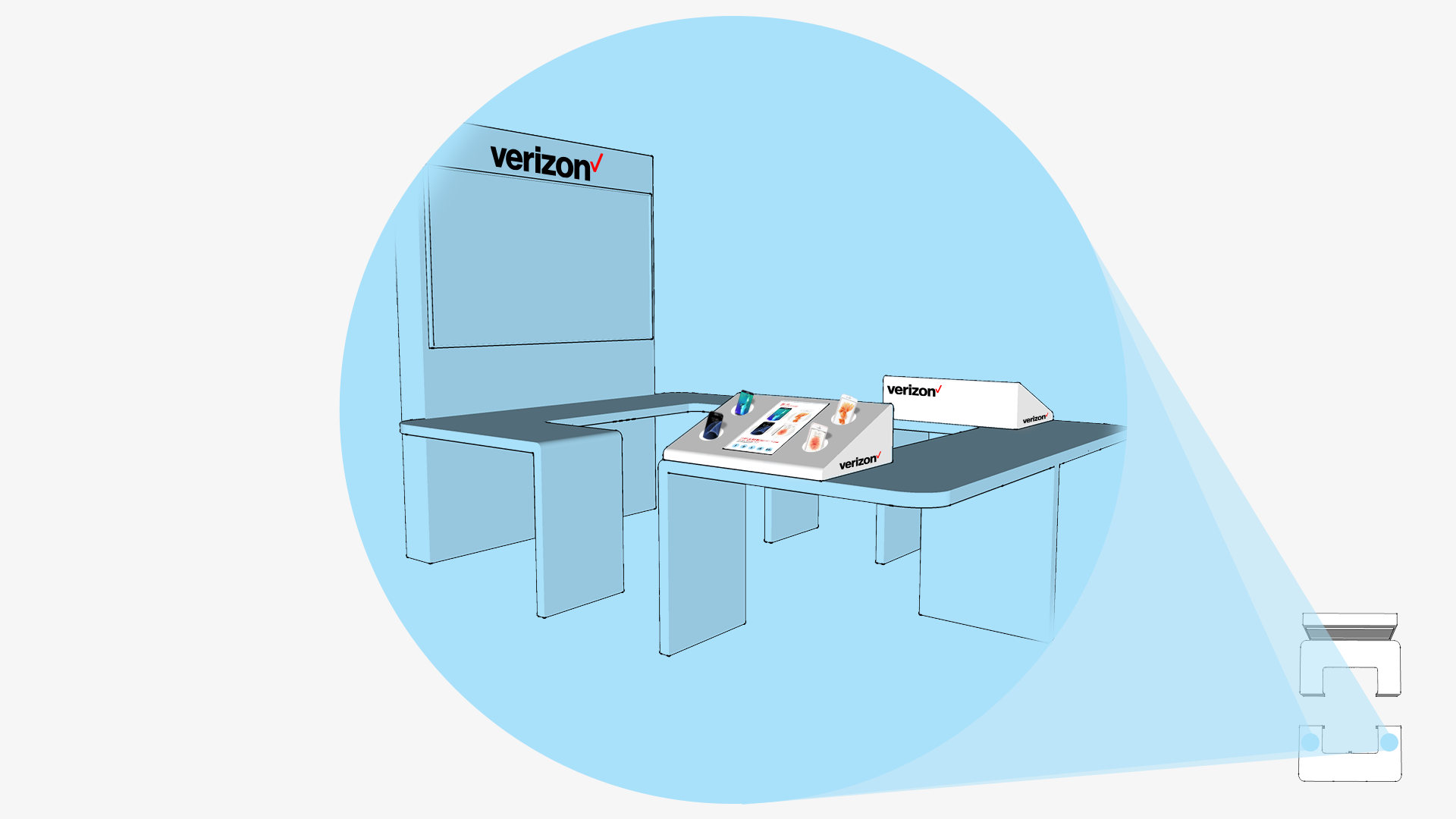 Digital Table Cards
In the large footprint current display placards are print.  They are consequently lifeless and do not add any value to the energy of the SWAS nor do they provide opportunity for attracting customers to the space or educating.
The new digital tabletop signs supplement the content of the monolith in its passive state, and provide extra brand reinforcement with ease of updating per campaign.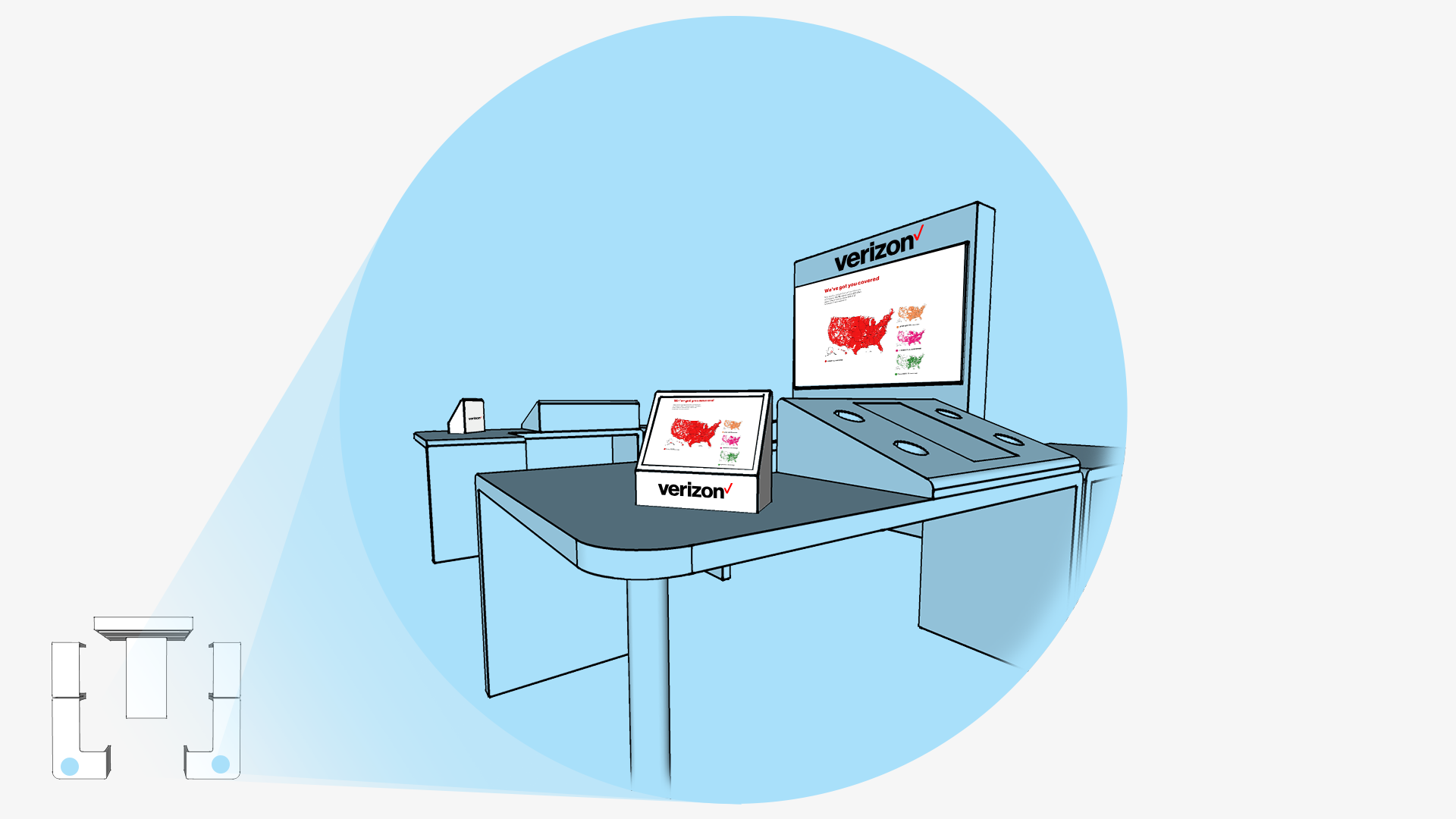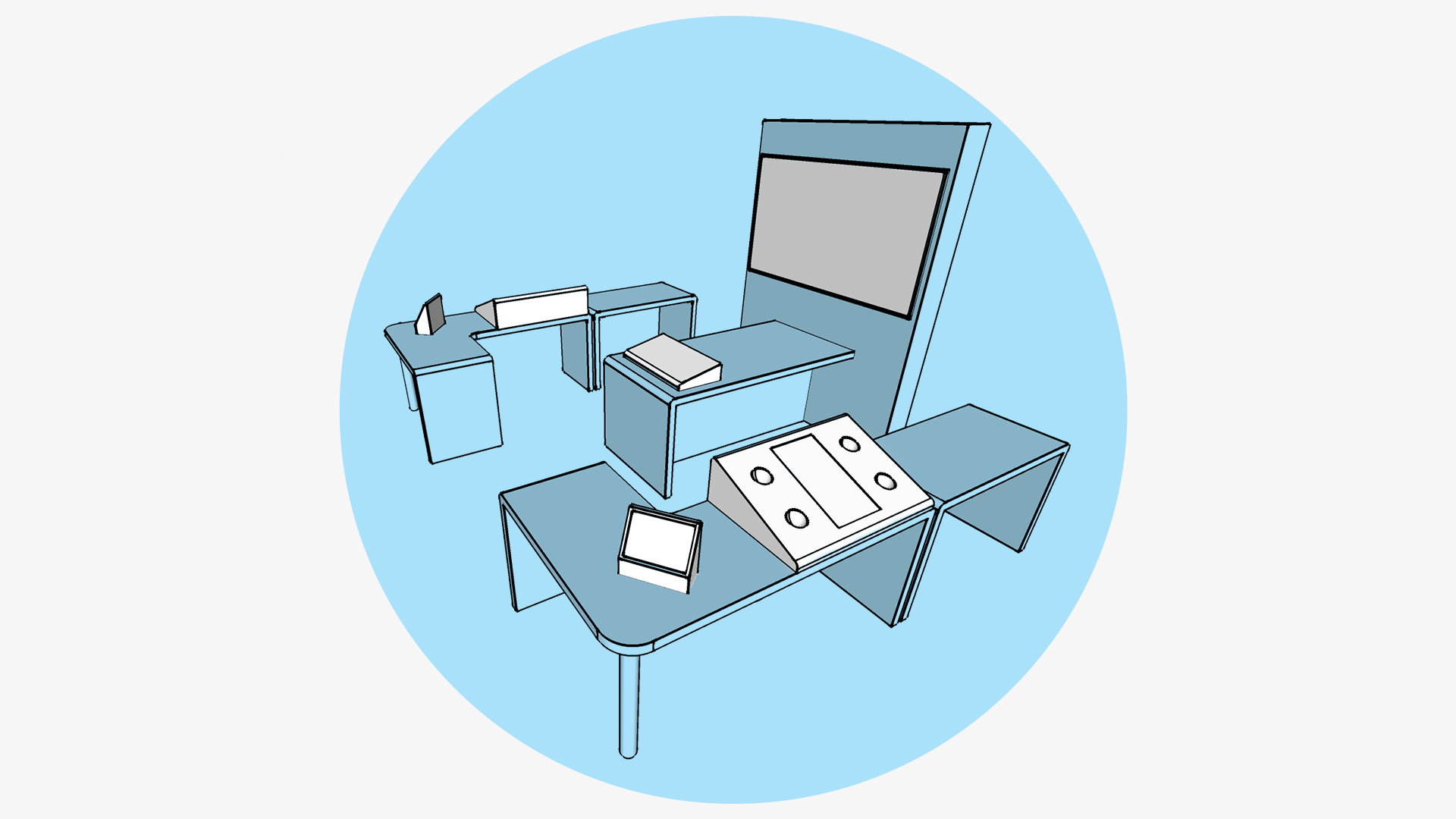 Other Projects and Thoughts